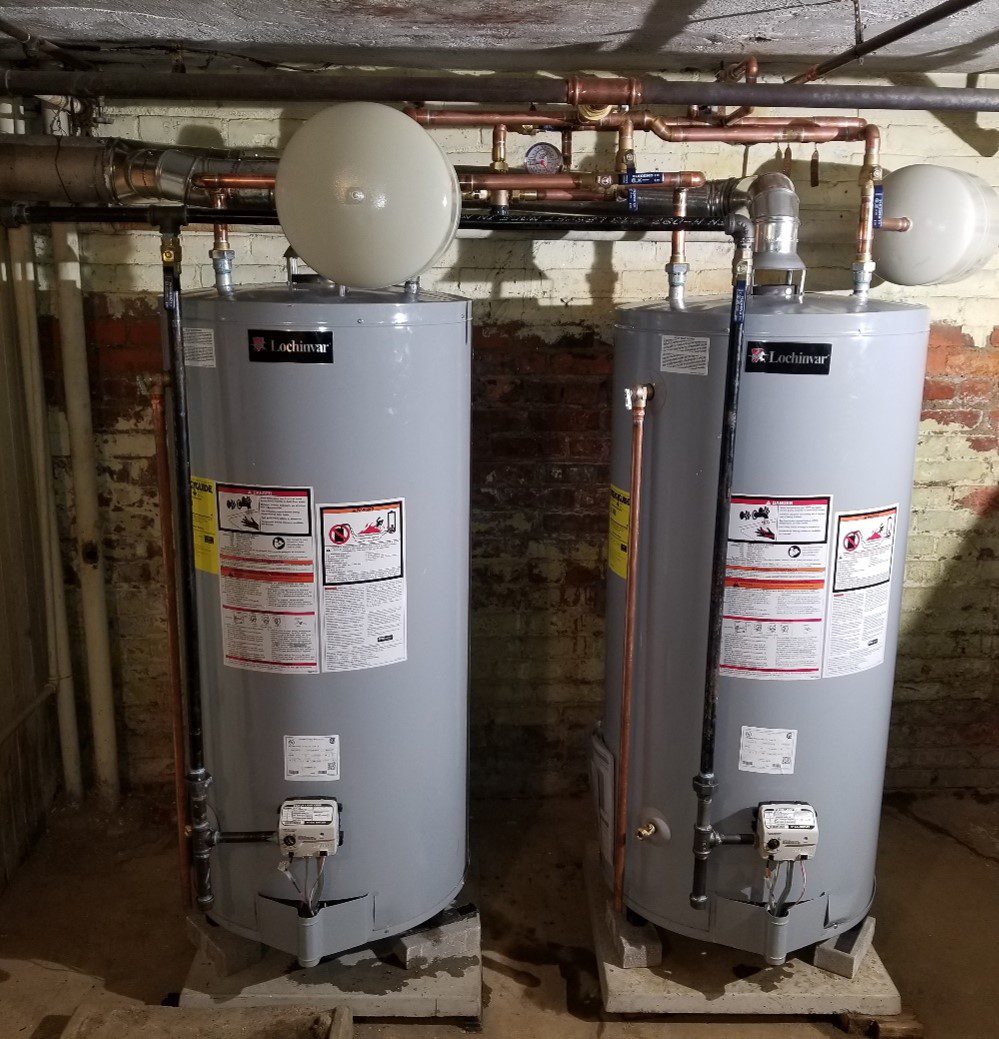 As plumbers, we get asked a lot about the different types of water heaters available on the market. It's always interesting to see the reactions when we tell people that sometimes the simplest option is the best. That's right - the conventional water heater. While many people these days are drawn to tankless water heaters or hybrid models, there are still plenty of benefits to be had from a regular old water heater with a tank. In this article, I'll go through some of the reasons why you might want to consider purchasing a conventional water heater for your home.
1. Conventional Water Heater Costs Less:
Perhaps the most notable advantage to buying a conventional water heater is the lower upfront cost. Without all the high-tech features of its counterparts, a regular water heater comes in at a more affordable price, and with fewer parts to maintain, it tends to require fewer repairs over time. It is also generally cheaper to install than a more complicated system.
2. Standard Hot Water Heater is Reliable:
Many homeowners enjoy the peace of mind that comes with a conventional water heater, knowing that it has a proven track record of reliability. This type of heater has been around for much longer than other models, and the technology has been refined through the years. While other models might have innovative features, conventional water heaters have already been tried and tested, and we know what to expect from them.
3. Flexible Installation:
Unlike tankless water heaters, which require larger gas pipes and electrical wiring, a conventional water heater doesn't require a specific setup. Whether your home has gas or electric connections, a conventional water heater can be adapted to work with either of them. This makes it easier to install and work with, and it means you don't have to rewire your house just to upgrade your hot water system.
4. Energy Efficient:
While conventional water heaters aren't typically as energy-efficient as tankless models, they are still an improvement over older models. Many conventional water heaters are built with insulation to help keep heat inside the tank, which can save on energy bills over time. Additionally, newer models may have improved thermostats that can help keep the temperature consistent and prevent overheating.
5. Faster Hot Water:
Lastly, a conventional water heater can provide hot water at a faster rate than a tankless model. While a tankless heater needs to heat up the water on demand, a conventional water heater already has hot water stored in the tank, meaning you don't have to wait for it to warm up. This can be especially important for larger households where multiple people might need hot water at the same time.
Call ASAP to Install Your New Water Heater
There are many great reasons to consider purchasing a conventional water heater for your home. They may not be as flashy or high-tech as other models, but their reliability, flexibility, energy efficiency, and faster heating make them a great option for many households. So, if you're in the market for a new water heater, don't forget to consider the trusty old conventional model – it might just be the perfect fit for your needs and your budget.
Plumbers Opinion: The Benefits of Buying a Conventional Water Heater