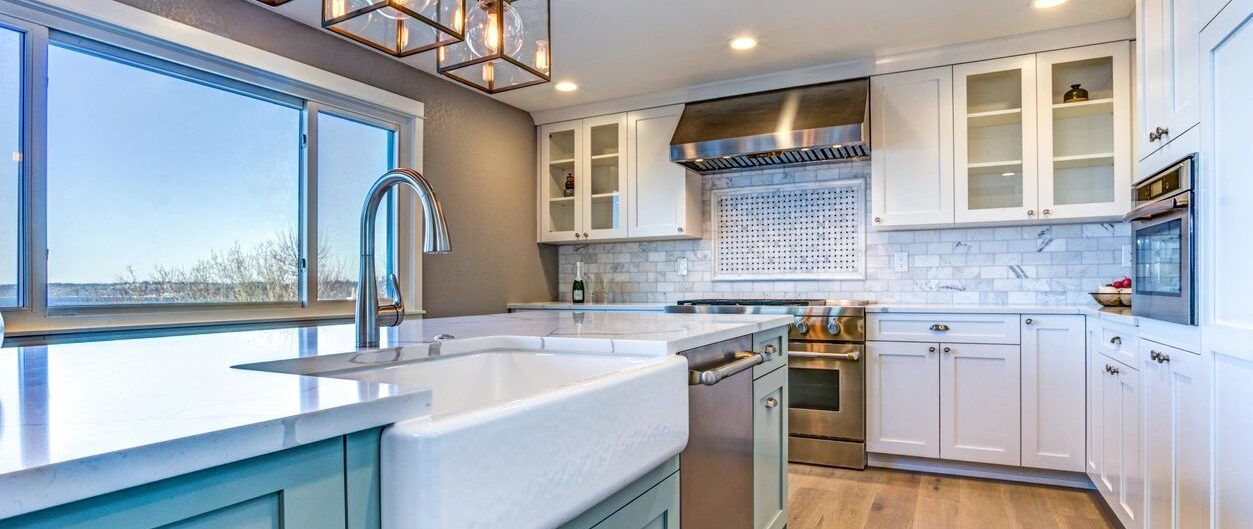 As the weather is cooling down and we go back to spending more time indoors, maybe gearing up for big family gatherings, it could be time to think about that kitchen remodeling project. And if you're remodeling your kitchen, you might be tempted to take on the plumbing work yourself - which honestly, is commendable. But while DIY projects can be fun and fulfilling, there are some things that cost you more time and money when you don't involve the professionals. Plumbing is one of those things. Here are the top 5 reasons to work with a plumber for your kitchen remodel.
1. Plumbers Bring Experience and Expertise to Your Kitchen Remodeling Project.
Our professional plumbers have years of experience and expertise. They know how to properly install and repair plumbing fixtures, including sinks, faucets, and garbage disposals. They also understand the intricacies of the plumbing system in your home and can troubleshoot any problems that may arise during your kitchen remodel - or make sure you're not creating problems with an inefficient layout for drainage and water flow.
2. Bring a Plumber in to Save You Time and Energy.
By hiring a professional plumber, you can save yourself time and energy. Plumbing work can be time-consuming and labor-intensive, and it's easy to make mistakes if you're not familiar with the process. A plumber can complete the job quickly and efficiently, leaving you with more time to focus on other aspects of your kitchen remodel. The plumbing system of your home is complex and requires specialized tools for installation and repair. The professional plumbers of ASAP Plumbing will come equipped with all the necessary tools, so you don't have to worry about buying or renting the equipment yourself.
3. Code Compliance.
Our plumbers are trained to work in compliance with building codes and safety regulations. This is important because if your plumbing work is not up to code, you may face fines or other legal penalties. Our professional plumbers can help ensure that your kitchen remodel is up to code and compliant with all local and state regulations.
4. Plumbers Bring a Higher Level of Quality and Durability Than a DIY.
When you work with our professional plumbers, you can expect high-quality and durable workmanship. Our plumbers use high-quality materials and tools to ensure that your plumbing fixtures and piping are installed correctly and will last for years to come. This is important because a poorly installed plumbing system can lead to leaks, water damage, and other costly problems.
5. Professional Plumbers Provide Confidence It's Done Right.
When your kitchen remodeling project is done you don't want to worry about water pressure, slow draining sinks and leaks.  What's probably the most important reason to work with a plumber for your kitchen remodel is having the confidence that it was done right. You can rest easy knowing that your plumbing work was completed by a professional with the knowledge, skills, and expertise to get the job done right. This can reduce your stress levels and make the kitchen remodeling process more enjoyable and less stressful.
Contact ASAP Plumbing for Your Kitchen Remodeling Project
When it comes to your kitchen remodeling project, there are countless compelling reasons to work with our plumbers instead of hiring it out to a non-licensed contractor or attempting it on your own. From experience and expertise to time and energy savings, code compliance, quality and durability, and peace of mind, a professional plumber from ASAP Plumbing will be an invaluable asset during your home renovation. So if you're planning a kitchen remodel, be sure to consider the benefits of working with a plumbing professional. Your wallet — and your sanity — will thank you. Get a free estimate.
Top 5 Reasons to Work with a Plumber for Your Kitchen Remodel