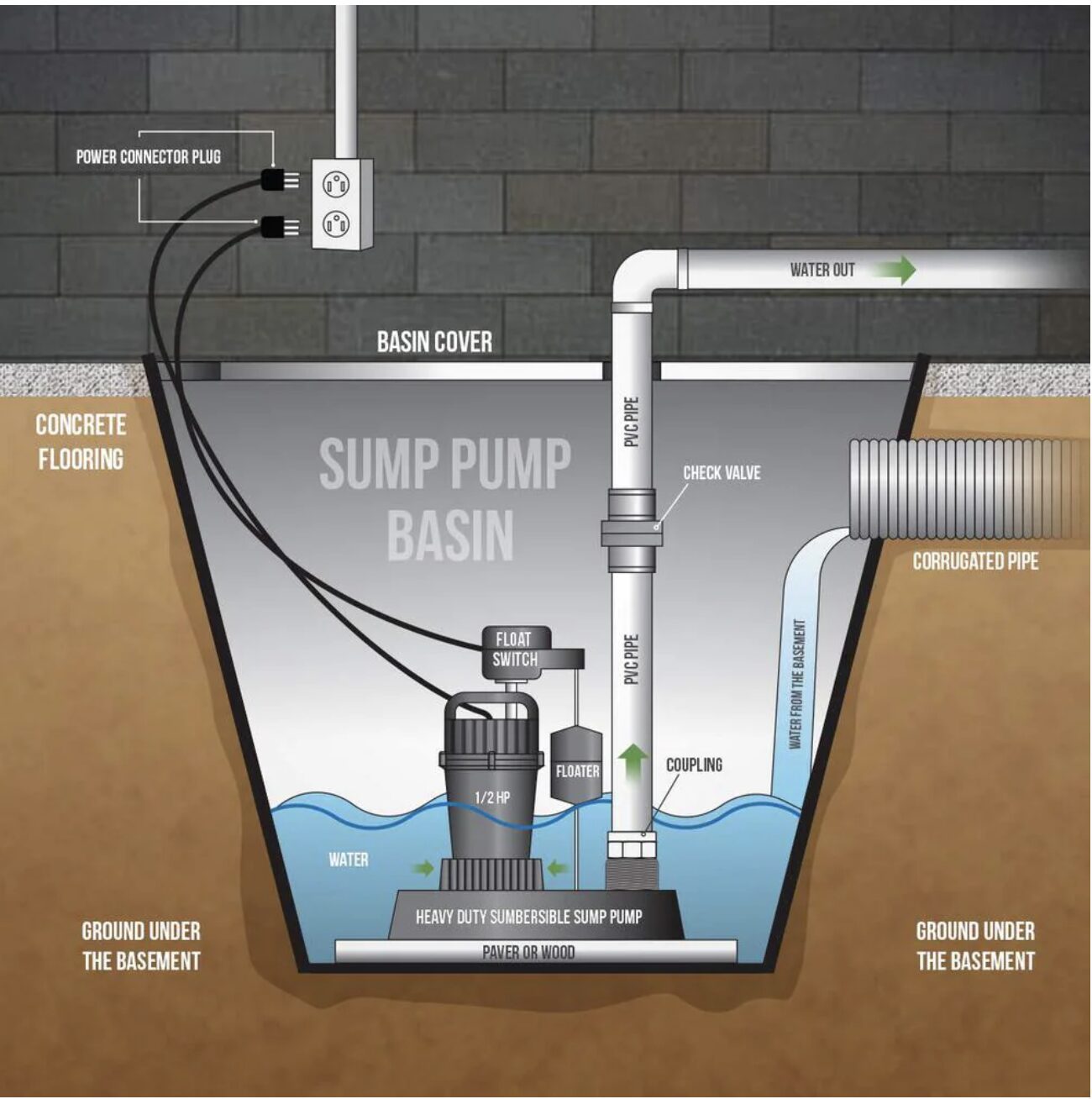 When it comes to protecting your home from a flooded basement, a sump pump works as an essential piece of equipment. It helps to keep the water levels in the basement at a safe and manageable level to prevent any water damage to your property. Choosing the right sump pump can make a significant difference in the efficiency, cost, and reliability of your system. There are two main types of sump pumps that homeowners typically use, the battery backup, and the water-powered pumps. So, which type is better? This article will help you explore the pros and cons of each sump pump type, so you can make an informed decision about what works best for your home.
Water-Powered Sump Pumps
Water-powered sump pumps operate using the pressure of your water supply instead of electricity. They are designed with a backup float valve, which triggers when the primary sump pump fails, causing the water to fill the pump through the water supply system. The pump then disposes of the water outside your home.
Water-Powered Sump Pump Pros:
- Water-powered sump pumps are less expensive than their battery backup counterparts.
- They do not require any battery maintenance, so the cost of maintaining them is minimal.
- They are eco-friendly and do not emit any fumes or chemicals.
Water-Powered Sump Pump Cons:
- They require constant pressure from the water supply, and if the water pressure is low or cut off, the backup pump will not work.
- Water-powered sump pumps are not efficient as they use a lot of water to operate.
- They may not work as well in homes with hard water, as the minerals in water can clog the sump pump.
Battery Backup Sump Pumps
Battery sump pumps are a popular choice for homeowners who want to have peace of mind during power outages. The battery backup is designed to keep the sump pump running even when the power is out. They come in two types; direct current (DC) and alternating current (AC) backups. The DC backup sump pump is less powerful than the AC backup, but it is more efficient and requires less maintenance. The AC backup is more powerful, but it requires more maintenance and is prone to wear and tear over time.
Battery Backup Sump Pump Pros:
- Battery backup sump pump can operate even during power outages, ensuring your basement stays dry and safe.
- They are easy to install and come with a user-friendly interface.
- Battery backup sump pumps are efficient and can run for several days continuously.
Battery Backup Sump Pump Cons:
- Battery sump pumps require battery maintenance every three to five years, which can add to the overall cost.
- They are also more expensive than the water-powered pumps.
- The battery backup sump pumps are not as powerful as the primary pumps and may need replacing sooner than their water-powered counterparts.
Call ASAP to Install, Repair or Replace Your Sump Pump
Choosing between a battery backup and a water-powered sump pump depends on your individual needs and preferences. Battery backup sump pumps are perfect for homeowners who live in areas with frequent power outages, while water-powered pumps are excellent for places with strong water supplies. Both types have their pros and cons, so it is up to the homeowner to decide which would be best for their home. If you are unsure which type to choose, consult with the professional plumbers of ASAP Plumbing who can help you make an informed decision. Remember, making the right decision for your home will help keep your basement dry and free from water damage.
Battery Backup vs. Water-Powered Sump Pumps: The Pros and Cons