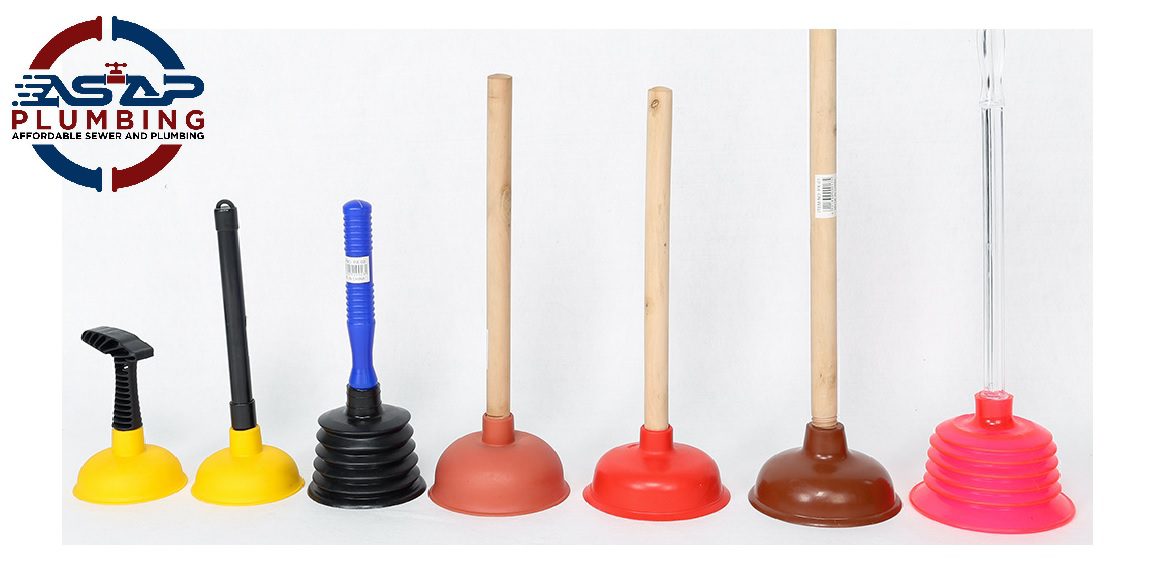 Whether you've just moved into a new home, or you're encountering plumbing problems for the first time, choosing the right plunger can be a daunting task. There are many different types of plungers, and each one is designed for a specific purpose. In this guide, we'll take a closer look at the different types of plungers and how to choose the right one for your needs.
Plunger Type Depends on Type of Clog
The first thing you need to consider is the type of clog you're dealing with. If you have a sink or bathtub drain that is clogged with hair or soap scum, you'll want to use a flat plunger. These plungers have a flat bottom that covers the entire drain, making it easier to create suction and force the clog through the pipes. For toilet clogs, you'll want to use a flange plunger, which has a rubber flange that fits snugly into the toilet bowl.
Size of the Plunger is Determined by Size of Drain
Next, you should consider the size of the plunger. If you have a small sink or bathtub drain, you'll want to choose a small plunger that can easily fit over the drain. If you have a larger drain, such as a shower or toilet, you'll need a larger plunger. It's important to choose a plunger that is the right size for the job, as using an improperly sized plunger can make the problem worse.
Consider Durability When Choosing a Plunger
When it comes to materials, rubber is the most common material used for plungers. However, there are also plastic and silicone options available. Rubber plungers are the most durable and long-lasting, but they can also be the most expensive. Plastic and silicone plungers are less expensive, but they may not last as long as rubber.
Bellows Plunger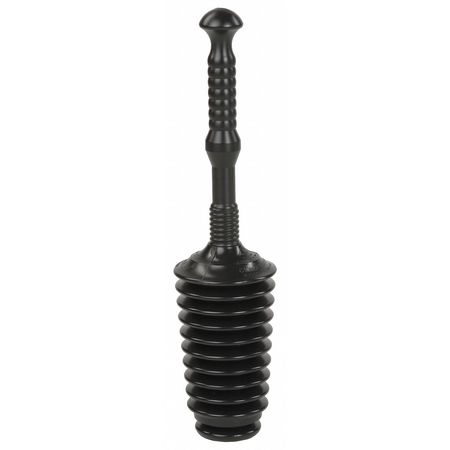 Another important factor to consider is the shape of the plunger. Traditional plungers are bulb-shaped, but there are also accordion-style plungers (also called bellows plungers) that are designed for larger surfaces. These plungers work well for drains with irregular shapes or those that are hard to access.
ASAP Plumbing Unclogs Drains to Keep Pipes & Drains Flowing
Choosing the right plunger can make all the difference when it comes to fixing common plumbing issues around your home. By considering factors such as the type of clog, size, material, and shape, you can make an informed decision and be prepared for any plumbing emergency that may arise. Remember, it's always better to have a plunger on hand than to be caught without one when you need it the most.  Contact the professional plumbers at ASAP Plumbing to handle your plumbing issues.
You also may be interested in learning how to keep drains unclogged in this post: What Is Causing My Plumbing Blockage?
Choosing the Right Plunger Depends on the Clog and the Drain