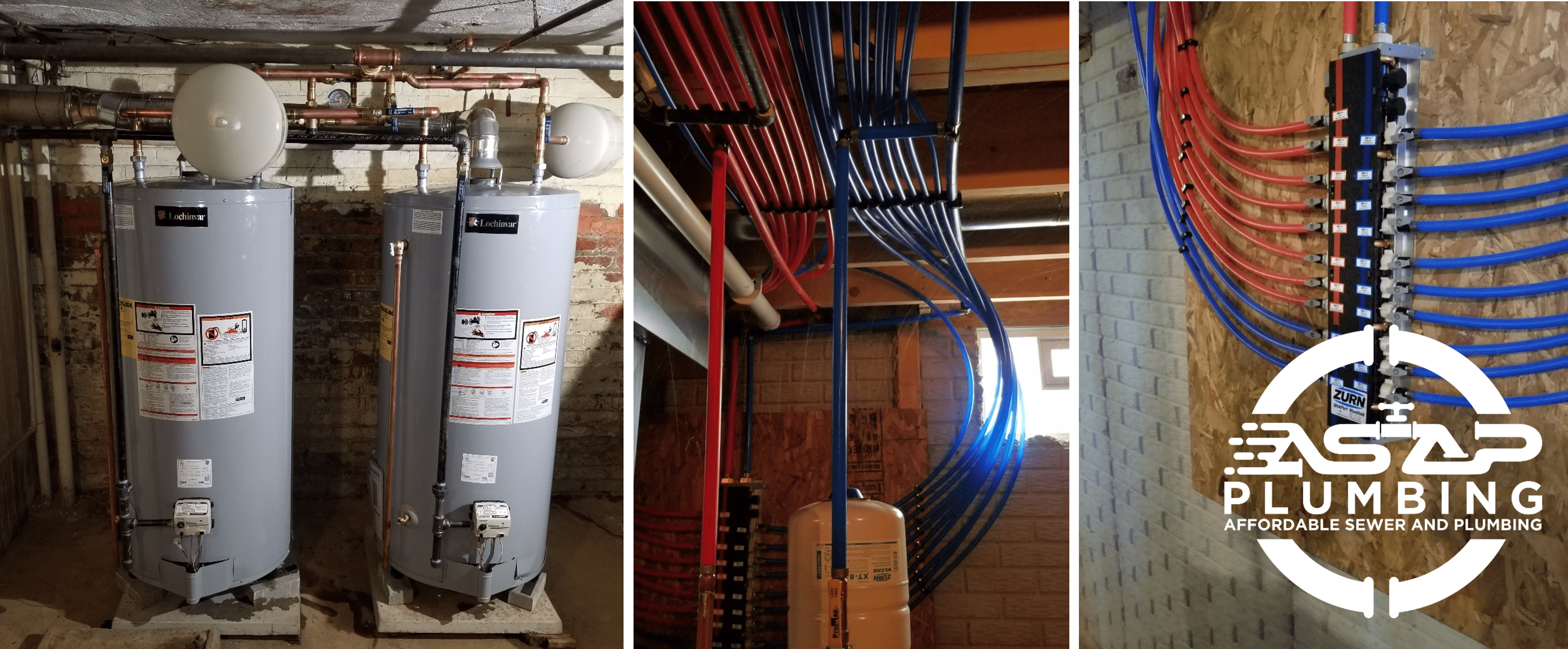 Your water heater is one of the most important systems in your home, yet it's something you probably don't think about until there's a problem. Fortunately, if you know what to look for, you can spot the signs that your water heater is on its last legs before it fails completely. That's where your friendly local plumber (that's ASAP Plumbing!) comes in. Here are a few surefire signs to look for that you may need a new water heater.
1. Age: How Old is Your Water Heater?
Like everything else, water heaters have a finite lifespan. In general, a water heater should last anywhere from 8-12 years. However, if you're noticing that your hot water is running out more quickly or it's not as hot as it used to be, it may be time to start researching replacement options.
2. Leakage: Look for Moisture Around Your Water Heater
Like any appliance, when your water heater is nearing the end of its useful life, it's going to start showing wear and tear. One of the most obvious signs is leakage. A leaking water heater can indicate anything from a minor problem to a major failure. In either case, it's best to get your unit replaced rather than trying to patch it up.
3. Noise: Your Water Heater Should Not Be Noisy
Water heaters are designed to run relatively quietly, but as they get older, they may begin to rattle, hum, or even scream. If your water heater is making unusual sounds, that can be an indication of impending failure. Schedule an appointment with ASAP Plumbing to have it checked out.
4. Rust: Corrosion
If you notice a rusty tint to your water or if you notice rust on the outside of your water heater tank, that's a sign that your unit is corroding from the inside out. Unfortunately, there's no easy way to repair this kind of issue. You'll need to invest in a new water heater.
5. Fluctuating Temperatures: Water Heater Performance
If your water temperature fluctuates more than it should or your water takes a long time to heat up, your water heater may be fizzling out. This is particularly true if your water temperature fluctuates while you're using hot water for something else--like taking a shower while the dishwasher is running.
Call ASAP to Install Your New Water Heater
Who wants to take a cold shower or wash dishes with cold water? When you notice the signs that your hot water heater is starting to fail, you want to get it replaced before it completely stops working. By keeping an eye out for these signs of water heater failure, you can get a new unit in place before a major problem arises. And remember--if you're unsure about whether your water heater needs to be replaced or not, give ASAP Plumbing a call to learn more.
Signs You May Need A New Water Heater: Tips from Your Local Plumber